Fourth Quarter 2015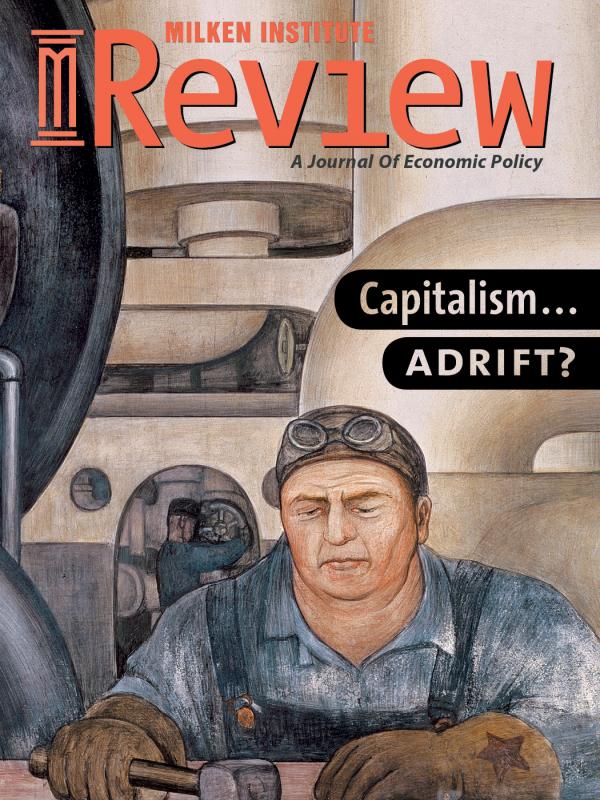 Summary of this Issue
In this issue, brad delong, of the University of California, Berkeley, offers an analysis of Former Treasury Secretary Larry Summers' controversial claim that the United States and Europe face a bleak economic future unless government provides an ongoing boost. staci warden, of the Milken Institute, concurs with the mainstream view that "Bitcoin's core value proposition as a substitute for regular currencies is, frankly, questionable."
barry eichengreen, another economist at Berkeley, steps back from the speculation about the prospects for the Chinese renminbi as a global currency to ask why it matters. charles castaldi, a former NPR journalist, takes a trip back to his native Italy to assay the country's prospects in the midst of Europe's financial agonies.
william gale, aaron krupkin and kim rueben of the Brookings-Urban Institute Tax Policy Center in Washington examine state governments' obsession with supply-side tax policy.
alvin roth, a Nobel economist who is the author of the new book, Who Gets What – and Why, explores "matching markets," in which price alone can't balance supply and demand – think of markets for everything from marriage to college admissions to donated kidneys.
thomas krause, a consultant on workplace safety, argues that the first step in reducing unnecessary hospital deaths is to measure the horrific toll accurately.