Third Quarter 2015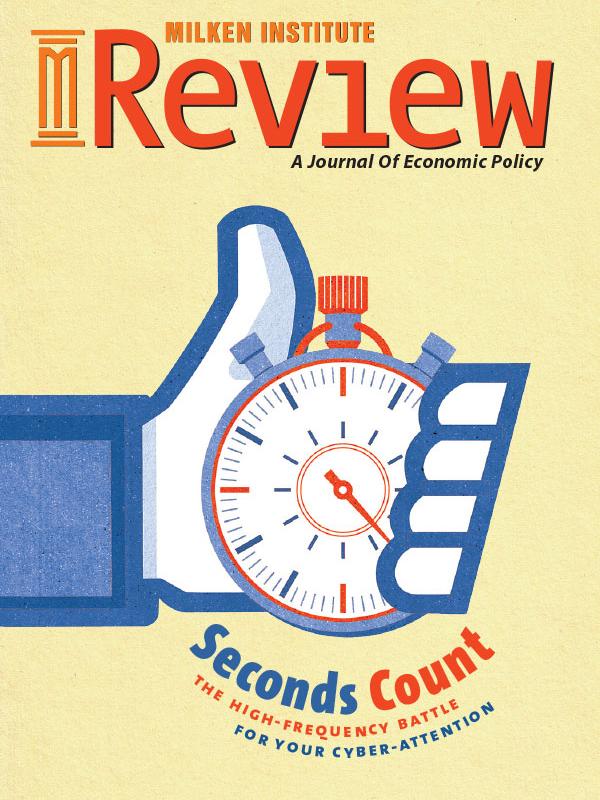 Summary of this Issue
In this issue, claudia goldin explains why the gender gap in pay persists in spite of decisive gains in women's skills and experience. tomas philipson proposes two new sorts of financial derivatives to manage risk and increase capital for drug development. frank rose, a senior fellow at Columbia University, turns a gimlet eye on the "attention economy" – and, in particular, on how efforts to measure the impact of Internet content are undermining the medium.
larry fisher, a former business reporter for The New York Times, decides that the future of hydrogen-powered cars is (almost) now. pallavi aiyar, a Jakarta-based journalist, and chin hwee tan of Apollo Global Management argue that comparisons between India and China distract from India's more relevant match-up, Indonesia. thomas healey, a former assistant secretary of the Treasury, and Catherine Reilly, a graduate student at Harvard's Kennedy School, outline the impending global pension disaster and what could be done to save the Baby Boomers' bacon.
marsha vande berg at the Harvard Law Program on International Financial Systems reviews China's current struggle to rekindle growth without losing momentum on reform. alan sanderson of the University of Chicago and John Siegfried of Vanderbilt University expose the inequity and inefficiency of the NCAA's monopoly on college sports.